Teatro dell'Opera Roma 2000 live.
Luciano Pavarotti, Ines Salazar, Juan Pons, Enzo Dara, Bou Felipe Conductor: Placido Domingo Stage Director: Franco Zeffirelli Stage Designer: Franco Zeffirelli Costume Designer: Franco Zeffirelli
Puccini Tosca Jonas Kaufmann, A Gheorghiu, Brin Terfel, Vienna 2016
Puccini: Tosca – Arena di Verona 2012
Puccini's tragic opera Tosca is set in Rome amid the political and religious upheavals of the turn of the eighteenth century. This production features the outstanding performces of Eva Marton in the title role, with Ingvar Wixell as a superbly wicked Scarpia and Giacomo Aragall as Cavaradossi.
Tosca – Franco Corelli – 1956
Opera Film del 1956 diretto da Carmine Gallone.
Franco Corelli: Mario Cavaradossi
Franca Duval: Floria Tosca Maria Caniglia: Tosca (voce cantante)
Afro Poli: Il barone Scarpia, capo della polizia
Giangiacomo Guelfi: Scarpia (voce cantante)
Vito De Taranto: Il sacrestano
Fernando Alfieri: Spoletta, ufficiale di polizia
Antonio Sacchetti: Cesare Angelotti
Aldo Corelli: Gendarme Sciarrone
Dino Conti: Un secondino
Wiener Staatsoper G. Puccini Tosca, Kaufmann, Serafin, Vratogna
Floria Tosca: Martina Serafin
Mario Cavradossi: Jonas Kaufmann
Baron Scarpia: Marco Vratogna
Conductor: Eivind Gullberg Jensen Live from Wiener Staatsoper 8-5-2017
Nice Opera House. France 1980
Tosca – Montserrat CABALLE, Mario – Jose CARRERAS, Scarpia – Juan PONS
Puccini TOSCA – Aix en Provence 2019. Tosca – Angel Blue, Mario – Joseph Calleja
Floria Tosca – Angel Blue
La Prima Donna – Catherine Malfitano
Mario Cavaradossi – Joseph Calleja
Il barone Scarpia – Alexey Markov
Cesare Angelotti – Simon Shibambu
Il sagrestano – Leonardo Galeazzi
Sciarrone – Jean Gabriel Saint Martin
Spoletta – Michael Smallwood
Un Carceriere – Virgile Ancely
Chorus of Opéra de Lyon Orchestra of Opéra de Lyon Conductor: Daniele Rustioni Stage Director: Christophe Honoré New production of the Festival d'Aix-en-Provence A coproduction with Opéra National de Lyon
Puccini TOSCA Kabaivanska, Pavarotti, Wixell-Osawa 1980 La Scala sub español
Tosca: Raina Kabaivanska Mario: Luciano Pavarotti
Scarpia: Ingvar Wixell Angelotti: Antonio Zerbini
Sacristán: Alfredo Mariotti
Maria Callas – A TOSCA FOR HISTORY
FLORIA TOSCA………… MARIA CALLAS
MARIO CAVARADOSSI…. CARLO BERGONZI
La Scalla Tosca de Puccini À la Scala de Milan Arte 2019 12 07 20 53
La soprano Anna Netrebko ouvre la saison lyrique dans le chef d'oeuvre de Puccini
Mise en scène Davide Livermore
Opera Lyrics – Vissi d'Arte (Tosca, Puccini) ♪ Anna Netrebko ♪ Italian & English
Anna Netrebko
Stage Designer: Franco Zeffirelli Costume Designer: Franco Zeffirelli
Stage Designer: Franco Zeffirelli Costume Designer: Franco Zeffirelli
Stage Designer: Franco Zeffirelli Costume Designer: Franco Zeffirelli
Stage Designer: Franco Zeffirelli Costume Designer: Franco Zeffirelli
Stage Designer: Franco Zeffirelli Costume Designer: Franco Zeffirelli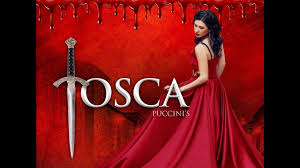 Sonya Yoncheva