12jun(jun 12)2:00 pm14(jun 14)2:00 pmThe WIZ Musical Live Fundraiser FREE Stream FULL STAGE SHOW | The Shows Must Go On48 HOURS ONLY
Event Details
The WIZ Musical Live Fundraiser FREE Stream FULL STAGE SHOW | The Shows Must Go On
FREE Stream Here:
This Friday 12th June, ease on down the road with us when we'll be showing The Wiz at 7pm BST, 11am PT and 2pm ET Available for 48 hours Only!
Make sure you don't miss out! Not available in Asia and Latin America (except Brazil). "The Wiz Live!" brings the wonderful world of Oz to life like never before, featuring a star-studded cast of performers and the awe-inspiring Cirque du Soleil Theatrical.
Whisked away from home by a tornado, young Dorothy finds herself transported to the magical Land of Oz, where she sets off on a quest to meet the powerful Wizard and find her way back home. Crossing paths with enchanting friends and wicked foes, Dorothy's journey is a timeless tale about friendship, courage and learning to believe in oneself. Starring Queen Latifah, Mary J. Blige, Uzo Aduba, Ne-Yo, and a host of other talented performers,
"The Wiz Live!" invites viewers of all ages to ease on down the yellow brick road for a vibrant musical adventure unlike any other.
TRACK LIST: 00:00 – Start 04:32 – The Feeling We Once Had 07:46 – Tornado14:43 – He's The Wizard 20:09 – Soon as I Get Home 26:01 – You Can't Win30:19 – Ease on Down the Road 32:36 – Slide Some Oil to Me 38:29 – Ease on Down the Road (Reprise) 39:08 – (I'm a) Mean Ole Lion 42:08
Ease on Down the Road (Reprise) 45:22 – Kalidah Battle 47:02 – Be a Lion 50:54– Lion's Dream 55:03 – Emerald City Ballet 59:35 – So You Wanted to Meet the Wizard 1:04:36 – What Would I Do If I Could Feel 1:09:56 – We Got It 1:16:22 – Don't Nobody Bring Me No Bad News 1:20:40 – Funky Monkeys 1:25:11 – Everybody Rejoice/A Brand New Day 1:38:18 – Y'all Got It! 1:43:29 – Believe in Yourself 1:47:24 –
Home (Original Title – The Wiz: Live!) – 2015 Universal Studios. All Rights Reserved. Please consider a donation to the NAACP (National Association for the Advancement of Colored People) https://www.naacp.org/
Donate to NHS Charities COVID19 Appeal:http://uk.virginmoneygiving.com/fund/… Welcome to The Shows Must Go On the channel bringing you showtunes, backstage access and full performances from some of the best loved musicals in history!
Published by Nadia Kovarskaya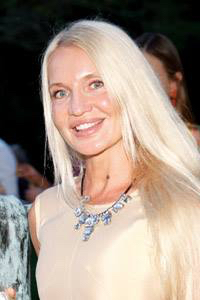 Nadia Kovarskaya,Founder www.MeetMeAtTheOpera.com
CONTACT US FOR ADVERTISING AND SPONSORSHIP:
phone: (646) 2488782-    
email   info@meetmeattheopera.com
Nadia Kovarskaya
Society Events & Life Style Society Club www.MeetMeAtTheOpera.com
Society Events Calendar, Fine Arts: Opera,Theatre,Art Fairs. Dating Extraordinary Company
‎Opera Houses · ‎Events · ‎Our Blog · ‎JOIN
About Nadia Kovarskaya:
Nadia Kovarskaya Is in Top 100 globally as authority/influencer in Performing Arts and philanthropy:
https://agilience.com/en/MMATOpera
https://agilience.com/en/NadiaKovarskaya
The WIZ Musical Live Fundraiser FREE Stream
The WIZ Musical Live Fundraiser FREE Stream
Time

12 (Friday) 2:00 pm - 14 (Sunday) 2:00 pm