04jun6:00 pm11:00 pmFrench American Foundation Annual Gala Dinner June 4 New YorkNew York Rainbow Room
Event Details
French American Foundation Annual Gala Dinner June 4 
Tuesday, June 4 2019  

Rainbow Room
Honoring: Gina Adams, Senior Vice President of Government Affairs at FedEx Francois Delattre, Permanent Representative of France to the United Nations John Paulson, Founder, Paulson & Company For Further Information: • Contact: Miguel Clarke, Benefit Office 212-463-0684/mclarke@rcspr.com About French-American Foundation: Founded in 1976, concurrently with its sister foundation in France, the French-American Foundation-United States is the only non-governmental organization in the United States dedicated specifically to strengthening the relationship between the two countries.
6:00pm Cocktail Reception, 7:00pm Dinner
Rainbow Room
1,250  
About French American Foundation
Mission
To perpetuate more than two centuries of shared ideals and friendship; to build lasting, practical working ties; and to advance solutions to problems of shared concern.
Belief
A robust transatlantic relationship is critical in today's world.  France, a European leader, provides partnership that is indispensable in pursuit of common action for stability and prosperity at home and throughout the world.
Difference
Unique among cross-cultural organizations linking France and the United States, the French-American Foundation's programs construct a vertical line through diverse groups of leaders, policymakers and professionals from business, government, the military, media, academia, the not for profit and cultural sectors.  Engagement along this axis creates an innovative intersection of ideas and experience, and promotes open minds and productive dialogue.
Work
Since 1976, with more than 3,500 participants in more than 500 programs in areas including education; immigration; security and defense; business and the economy; energy and the environment; urban development and renewal; health care; and the role of culture, the French-American Foundation has created a rich network of people and ideas for action.
Beginning
James G. Lowenstein, one of the founders of the French-American Foundationin the United States and in France noted in his early history of the institutions that in 1973,
"It seemed […] that the French could do no right as far as the majority of Senators and State Department officials were concerned. And the same antagonism pervaded the press. On the other hand, French attitudes, and often actions, appeared to be based on what seemed to Americans to be a visceral anti-Americanism…There were institutions dealing with U.S. relations with Europe as a whole, but it seemed that the French-American relationship had become a case study in mutual misperceptions and thus had a uniquely complicated if not neuralgic nature that, for better or worse, set it apart."
And so, with James Chace and Nicholas Wahl, the idea of the French-American Foundation was conceived, and at a State Dinner on May 18, 1976 there was an exchange of toasts between the President Gerald Ford andPresident Valéry Giscard d'Estaing to celebrate the creation of the two sister Foundations in New York and in Paris.
Unique among cross-cultural organizations linking France and the United States, for forty years the French-American Foundation's programs have constructed a vertical path through diverse groups from business, government, the military, media, academia, the not for profit and cultural sectors bringing varied professional viewpoints to bear upon topics of common interest or concern.
The Foundation's non-partisan programs are designed to achieve a multiplier effect – leverage among leaders.
By engaging and activating a broad range of decision makers and opinion shapers in both countries, the Foundation has reached, influenced, and positively impacted many times the number of people, in many times the number of environments, as have simply participated in its activities.
Programs take place in both countries so that the vital dimension of working contact with another culture is added to substantive issues.
Moreover, the Foundation's special emphasis on the coming generation of leaders in both France and the United States, the "threshold" people, insures that the results of its efforts will be long lasting. 
Since 1976, the French-American Foundation has implemented more than 500 programs including conferences, study tours, symposia, meetings, internships and residences, fellowships, lectures and awards.
More than 3,500 people from the United States and France have participated directly in these programs – including presidents and vice presidents, governors, ministers, key government officials and diplomats, military and corporate leaders and industry experts, distinguished academics and teachers, laureates, celebrated authors, artistic luminaries, and groundbreakers and problem solvers from public and private sectors alike – informing the debate and seeking solutions for the benefit of all citizens.
French American Foundation Annual Gala Dinner June 4 New York
French-American Foundation Young Leaders
French American Foundation Annual Gala Dinner June 4 New York
French American Foundation Annual Gala Dinner June 4 New York
40th Anniversary Salute to French American Foundation
French American Foundation et les élites politiques Françaises
President Charles Kolb on the French-American Foundation
Arthur Hartman at French-American Foundation Annual Gala 2009
French American Foundation Annual Gala Dinner June 4 New York
French American Foundation Annual Gala Dinner June 4 New York
French American Foundation Annual Gala Dinner June 4 New York
PUBLISHED BY NADIA KOVARSKAYA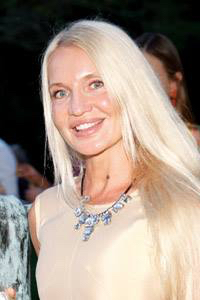 Society Events Calendar, Fine Arts: Opera,Theatre,Art Fairs. Dating Extraordinary Company
About Nadia Kovarskaya,
Nadia Kovarskaya
Is in Top 100 globally as authority/influencer in Performing Arts and philanthropy:
Time

(Tuesday) 6:00 pm - 11:00 pm
Location

The Rainbow Room

30 Rockefeller Plaza, New York, NY 10112