22apr3:41 am3:41 amFree Stream Broadway Musical Cabaret
Event Details

Free Stream Broadway Musical Cabaret Mendes Production [feat Alan Cumming] (Full show)
STREAM HERE:
Free Stream CABARET – Deerfield Academy Winter 2016 Musical
Cabaret takes place from 1929-1930, a time when Berlin, in the midst of a Post-World War I economic depression, is transitioning from an underground, avant-garde cultural epicenter to the beginnings of Hitler's totalitarian regime and the rise of the Nazi Party. Into this world enters Clifford Bradshaw (Liam Jeon '17), a struggling American writer looking for inspiration for his next novel. On his first night in Berlin, Cliff wanders into the Kit Kat Klub, a seedy nightclub overseen by the strange, omniscient and gender-bending Master of Ceremonies, "the Emcee" (Abigail Lupi '18). Here, Cliff meets Sally Bowles (Lucy Binswanger '17), a vivacious, talented cabaret performer, and an utterly lost soul. As Cliff and Sally fall further into an unconventional romantic relationship, the world around them begins to change, and all are confronted with the looming horror that the Nazi Party will bring to their city.
Written By Karl and Ebb • Directed by Catriona Hynds and Katie Speed • Starring Abigail Lupi ('18), Liam Jeon ('17), Lucy Binswanger ('17), Oliver Diamond ('18), Valentina Connell ('16), Liam Gong ('16), Sami Habel ('16), among many other talented performers, crew members, and pit band members • A Deerfield Academy production.
Produced by Harold Prince; Produced in association with Ruth MitchellBook by Joe Masteroff; Based on the play "I Am a Camera" by John Van Druten; Based on stories by Christopher Isherwood; Music by John Kander; Lyrics by Fred Ebb; Musical Director: Harold Hastings; Music orchestrated by Don Walker; Dance arrangements byDavid BakerDirected by Harold Prince; Choreographed by Ronald FieldScenic Design by Boris Aronson; Costume Design by Patricia Zipprodt; Lighting Design byJean Rosenthal; Assistant Lighting Design: William H. Batchelder; Hair Design by D. Rusty Bonaccorso
Cabaret is a 1966 musical with music byJohn Kander, lyrics by Fred Ebb, and book byJoe Masteroff, based on John Van Druten's 1951 play I Am a Camera, which was adapted from the short novel Goodbye to Berlin (1939) by Christopher Isherwood. Set in 1931 Berlin as the Nazis are rising to power, it focuses on the nightlife at the seedy Kit Kat Klub, and revolves around American writer Cliff Bradshaw and his relationship with English cabaret performer Sally Bowles.
A sub-plot involves the doomed romance between German boarding house owner Fräulein Schneider and her elderly suitor Herr Schultz, a Jewish fruit vendor. Overseeing the action is the Master of Ceremonies at the Kit Kat Klub. The club serves as a metaphor for ominous political developments in lateWeimar Germany.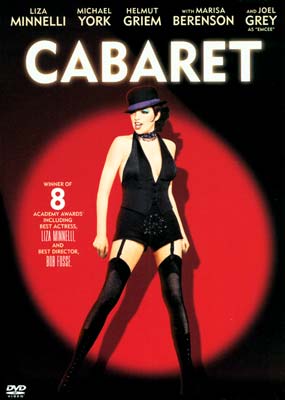 The 1966 original Broadway production became a hit, inspiring numerous subsequent productions in London and New York, as well as the 1972 film of the same name.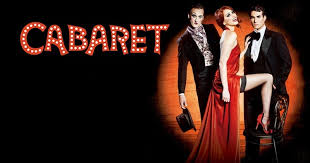 General Manager: Carl Fisher; Company Manager: Warren O'HaraProduction Stage Manager: Ruth Mitchell; Assistant Stage Mgr: Nicholas Rinaldi; Stage Manager: James BronsonKit Kat Band: Maryann Burns, Janice Mink, Nancy Powers and Viola Smith; Original Cast Album on Columbia Records; Copyist Supervisor: Mathilde PincusAssistant to Mr. Aronson: Jay MoorePress Representative: Mary Bryant and Ellen Levene; Casting: Shirley Rich; Dance Captain:Bruce Becker; Advertising: Ingram Ash; Secretary to Mr. Prince: Annette Brafman Meyers
"Tomorrow Belongs to Me" redirects here. For the Sensational Alex Harvey Bandalbum, see Tomorrow Belongs to Me (album).For the 1972 film, see Cabaret (1972 film).
About the Musical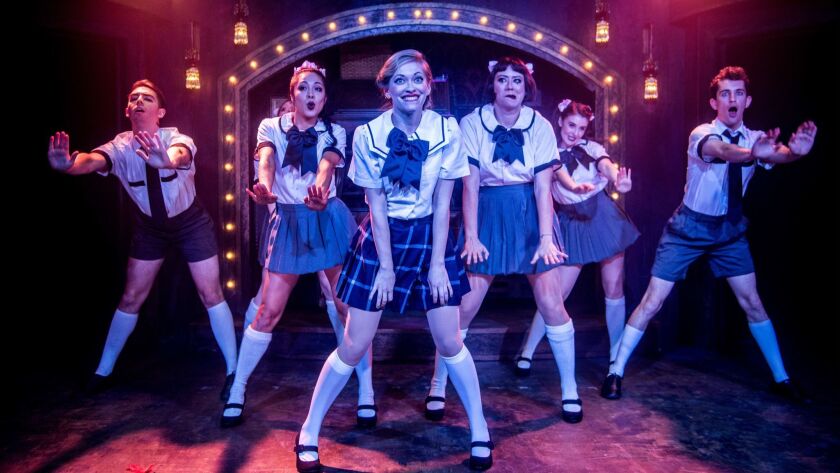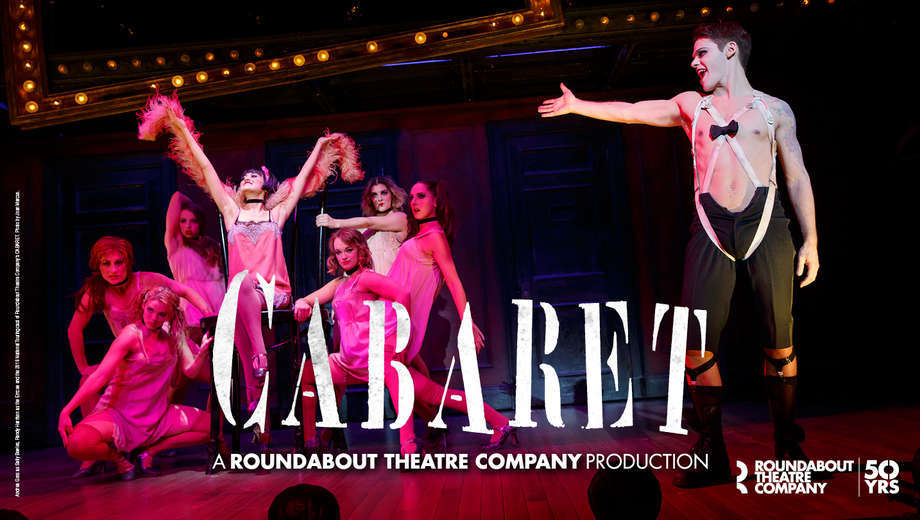 Based on a 1939 novel by Christopher Isherwood and a 1951 play by John Van Druten, this musical features music by John Kander and lyrics by Fred Ebb
Story:
Cliff Bradshaw, an American author working on a novel in Berlin, encounters Sally Bowles at the seedy Kit Kat Klub where she sings. When she is fired by the club's owner, also her jealous boyfriend, she moves in with Cliff and the two fall in love. As the Nazis begin taking control of the German government, the atmosphere of the Kit Kat Klub and the lives of Cliff and Sally begin to change dramatically.
Lyricist
Fred Ebb
Broadway Premiere
Theatre Broadhurst Theatre, Imperial Theatre, Broadway TheatreOpening NightNov 20, 1966 Total Performances1,165O riginal CastBert Convy, Jack Gilford, Jill Haworth, Lotte Lenya, Joel Grey, Peg Murray, Edward WinterDirectorHarold PrinceChoreographerRonald FieldOrchestrationsDon WalkerScenic DesignBoris AronsonCostume DesignPatricia ZipprodtLighting DesignJean Rosenthal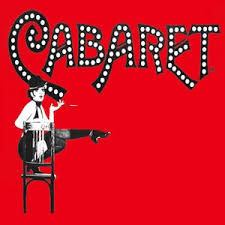 50 Years of Cabaret: The Surprisingly Transformative Journey of a ClassicBY LOGAN CULWELL-BLOCKNOV 20, 2016 In honor of the 50th anniversary of Kander & Ebb's Cabaret, Playbill.com creates a full evolutionary timeline of the piece since its 1966 premiere.
Fifty years ago, a Broadway classic was born when John Kander, Fred Ebb, and Joe Masteroff's Cabaret opened on Broadway. But what opened on Broadway in 1966 is, for many, quite different from the Cabaret we're used to seeing today. Unlike shows like Gypsy or Oklahoma!, classic musicals that have been repeatedly revived with more or less unchanged books and scores, Cabaret has seen multiple dramatic transformations in both its book, score, and staging as it was adapted for the screen and then revived on Broadway three times. Each incarnation was groundbreaking for its time, but each new revision also pushed the envelope further and further in terms of the authenticity of 1930s Weimar Germany.
Cabaret first opened on Broadway November 20, 1966. It started its life as Goodbye to Berlin, a semi-autobiographical novel by Christopher Isherwood that recounts his time in 1930s pre-Nazi Berlin. The novel was adapted into a play, I Am a Camera, by John Van Druten in 1951; Julie Harris won her first of five career Tony Awards originating the role of Sally Bowles in this play. The production was also famous (or rather infamous) for receiving a New York Times review by Walter Kerr with the headline "Me no Leica."
Sandy Wilson—writer of The Boy Friend that introduced Broadway to Julie Andrews in the 1950s—was working on a musical adaptation of the Van Druten play when he learned that Harold Prince, fresh off producing the mega-hit Fiddler on the Roof, had purchased the rights to both the Isherwood novel and the Van Druten play. Prince was planning his own musical version of the story, and he'd hired Joe Masteroff (She Loves Me) to pen the book. It was initially thought that Wilson's existing score would be used, but ultimately Prince and Masteroff asked John Kander and Fred Ebb to come on board, hoping they'd be better able to match the musical style of Weimar Germany.
With Prince as both producer and director, the original Broadway production of Cabaret opened November 20, 1966 at the Broadhurst Theatre. It notably broke with many time-tested musical theatre conventions of its day, both in terms of content and form. Aside from a chorus of scantily-clad Kit Kat Girls and a plot that dealt frankly with anti-Semitism and abortion, the production also jettisoned a traditional overture and show curtain for an abruptly beginning opening number ("Wilkommen") and an exposed stage that featured a large mirror, reflecting the audience back onto themselves. The show was a hit, winning eight 1967 Tony Awards, including best musical, score, director, choreographer, and featured actor awards for Joel Grey and Peg Murray.
For director and choreographer Bob Fosse's 1972 movie adaptation, he encouraged writers Jay Allen and Hugh Wheeler to go back to Isherwood's original stories, and they ended up with a screenplay that resembled the source material more than Masteroff's stage book. Isherwood's real-life homosexuality was incorporated into the character modeled on him (Brian, changed from Cliff in the stage adaptation), who became bisexual. Fosse also departed from the stage version by deleting all but one of the non-diegetic songs taking place outside of the Kit Kat Klub, like 'Perfectly Marvelous' and 'So What?' He then added three new Kander and Ebb songs, "Mein Herr," "Money," and "Maybe This Time."
The movie was a huge success both financially and with critics. It won eight 1973 Academy Awards, including best director for Bob Fosse, best actress for Liza Minnelli, and best supporting actor for Joel Grey, making him one of only eight actors to win Tony and Oscar Awards for playing the same role.
Cabaret came back to Broadway in 1987, in a production that was largely a re-mount of the original Broadway production, complete with its original Tony-winning star, Joel Grey. But Prince and Masteroff did tweak the show a bit. As in the film adaptation, the Isherwood-inspired character became openly bisexual. The song "Why Should I Wake Up" was replaced with "Don't Go," while the film's "Money" was mashed up with the stage's "Sitting Pretty." Prince also cut "Meeskite" and added "I Don't Care Much," a song that had been cut from the original production.
In 1993, director Sam Mendes put his stamp on the piece with a radically re-imagined revival at London's Donmar Warehouse. Mendes' production set the entire show onstage at the Kit Kat Klub, and he transformed Joel Grey's tuxedo-wearing master of ceremonies into the seedy, hyper-sexualized and partially-clothed Alan Cumming. Cliff remained bisexual as he had been in the 1987 Broadway revival, but scenes were added that made this even more explicit.
Mendes also continued to tinker with the song list. He retained the 1987 revival's "Money/Sitting Pretty" mash-up and "I Don't Care Much," but also introduced the film's "Mein Herr" (replacing "The Telephone Song") for the first time in a stage production. "Tomorrow Belongs to Me," formerly sung by a group Kit Kat waiters, became a recording of a boy soprano played on a gramophone by the Emcee.
Perhaps the most dramatic change was how Mendes' darker take on the piece manifested in the ending. Whereas the original version has the production ending with a bare stage after the Emcee's final lines, Mendes had the Emcee removing his coat to reveal a concentration camp uniform with badges to denote his Judaism and homosexuality.
Roundabout Theatre Company brought Mendes' production to Broadway in 1998, housed in the former Henry Miller's Theatre that was then a real-life nightclub. (Patrons leaving evening performances of Cabaret exited past queues of people waiting to get in to the post-performacne club space.) Mendes expanded his concept past what he'd been able to do at the Donmar, giving Broadway audiences a fully immersive experience of a 1930s Weimar cabaret. Alan Cumming recreated his performance as the Emcee, with Natasha Richardson taking on Sally Bowles, both of whom won Tony Awards.
This production became a huge hit for Roundabout. Just under a year after opening, the production moved to Studio 54, where it continued to run for nearly six years. In fact, the production was so well-received that Roundabout brought it back to Broadway in 2014, again with Alan Cumming. This production was Cabaret's third Broadway revival, and notably its second re-mounted revival production.
Because Cabaret has been so heavily revised over the last 50 years, there is no one definitive version of the piece; the original Broadway production, 1987 revival, and 1998 revival versions of the book and score are all currently available for performance by stock and amateur companies, a distinction held by no other modern Broadway musical besides Bernstein's Candide (which actually has four different revisions of the piece available for performance).
Cabaret's powerful story remains remarkably timely nearly 80 years after Isherwood's original stories were published, which is probably why the piece continues to resonate with audiences 50 years after it debuted. Only time will tell whether one of these revisions will become the definitive version of this Broadway classic, but we can probably count on seeing productions of Cabaret continue all over the world for new generations of theatre lovers to discover
Logan Culwell-Block is a musical theatre historian, Playbill's manager of research and curator of Playbill Vault. Please visit LoganCulwellBlock.com.
Published by Nadia Kovarskaya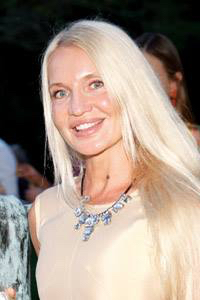 Nadia Kovarskaya,Founder www.MeetMeAtTheOpera.com
CONTACT US FOR ADVERTISING AND SPONSORSHIP:
phone: (646) 2488782-    
email   info@meetmeattheopera.com
Nadia Kovarskaya
Society Events & Life Style Society Club www.MeetMeAtTheOpera.com
Society Events Calendar, Fine Arts: Opera,Theatre,Art Fairs. Dating Extraordinary Company
‎Opera Houses · ‎Events · ‎Our Blog · ‎JOIN
About Nadia Kovarskaya:
Nadia Kovarskaya Is a top authority/influencer in Performing Arts and philanthropy:
https://agilience.com/en/MMATOpera
https://agilience.com/en/NadiaKovarskaya
Free Stream Broadway Musical CABARET
Time

(Wednesday) 3:41 am - 3:41 am