02may(may 2)2:00 pm05(may 5)5:00 pmART NEW YORK Fair May 2-5 Pier 94 NYCPier 94 New York
Event Details
ART  NEW  YORK  Fair May 2-5 Pier 94
The highly-anticipated fifth edition of Art New York returns to Pier 94 from May 2-5 during the height of New York's art and cultural season. The Fair showcases noteworthy works by important artists from the contemporary, modern, post-war and pop eras presented by more than 80 international galleries.
At The ART NEW YORK Fair May 2-5 Pier 94 presented by
ART NEW YORK Fair May 2-5 Pier 94
LOCATION

Pier 94
12th Avenue at 55th Street
New York, NY 10019
Directions

VIP

VIP PREVIEW
(By invitation only)
Thursday May 2 : 2pm-5pm

FAIR HOURS

Thursday May 2 : 5pm-8pm
Friday May 3 : 12pm-8pm
Saturday May 4 : 12pm-8pm
Sunday May 5 : 12pm-6pm

One Day : $25
Multi Day : $55
VIP Ticket : $200
Seniors 62 years+ : $15
Groups of 10 or more : $15

MORE INFORMATION
Art New York provides a fresh alternative for acquiring important, never-before exhibited works from both primary and secondary markets, including CONTEXT, a platform for a selection of new and established contemporary galleries showcasing emerging, mid-career and cutting-edge talent.
Art New York will begin with an elegant, invitation-only VIP Preview event on Thursday, May 2 from 2:00 to 5:00PM. The special preview offers collectors, art advisors, curators, and media the opportunity to examine and acquire the finest works available in the market before opening to the public that evening and continuing through Sunday, May 5.
VALERY YERSHOV ART AND STORY:
Cover Photo: Valery Yershov Art at ART NEW YORK Fair May 2-5 Pier 94 presented by VK Gallery artyershov@yahoo.com
WEBSITE:
Schedule a Visit to Valery Yershov NYC Art Studio 
Valery Yershov's career as one of Russia's most accomplished contemporary artists, spans vast geographic, political and social changes. As a result of bearing witness to these tectonic shifts in the collective experience of humanity, the artist and the man have combined in the work, to present an unfettered vision of the world and to provide a barometer to some of the most profound cultural developments of the last 50 years. His is an art hewn on the anvil of a punishing Soviet system; nourished by the sublime enchantment of Russia's inconceivable natural abundance and hammered into maturity in the furnace of clandestine workshops and underground collectives in the world's greatest artistic centers, from Moscow to New York. Valery Yershov was born in 1960 in Yessentucki, located in the North Caucasus of Russia between the Caspian and Black Seas. Yershov was seduced by the natural world around him and this was encouraged by his father, a landscape painter. Together they would travel into the mountains for weeks, lost in the unifying mystique of the wilderness. Father became teacher, imparting knowledge and technique; skill and awareness, to his son through the majesty of the mountains, the drama of the wildlife; awakening in the young artist fragmented ideas and coalescing thoughts about the internal expressive drive, and of his future path. Yershov's creative ambition was developing quickly. Although the rustic nature of his existence was all he had known, the simplicity of his life became unsettling, unfulfilling and he felt a calling to leave, that he might gain a greater depth of knowledge regarding the canon of art history and of himself.

At the age of 17 Valery left his beloved countryside. Arriving among the opulent palaces and glittering museums of St. Petersburg,  perhaps the most glorious city in Russia, Yershov began his studies at the prestigious Academy of Art. During the subsequent five years, he learned his craft, grew to understand classicism and became a master of academic painting. However, the constraints of the old, weighed on Yershov and he yearned for a less formal approach to expression and to allow the inclusion of his vision of the world within his work. After relocating to the grittier, urban environment of Moscow in 1983, Yershov became a member of the Association of Underground Artists. Experimentation was key; discussion and interaction with his colleagues vital to the development of his work. Abandoning the restrictive tenets of academia, his own perception of life became the fuel behind his mode of communication. "The world is complicated, ambiguous and absurd" he wrote at the time; "when mankind tries to understand it, life takes on a tragic character."  Such insight became the genesis of his Neo-expressionist canvasses, conveying altered, strange characters, dissolving into and over each other in ever more abstracted, even mutilated forms; the masses in motion. It was the artist's attempt to disseminate his worldview. This ongoing evolution of his spiritual and artistic quest came at a cost: Yershov did not belong to the state sanctioned Union of Artists of the USSR; the professional working body whose members the government had approved and which it was necessary to join if an artist was to find a market and earn a living. The consequences were dire; often starving and without a place to sleep, the young artist suffered physically, often having only his hard-tested belief to sustain him. Perseverance and commitment to his craft eventually placed him within the Russian art system and gallery exhibitions became numerous; further, this success brought him to the attention of international critics, galleries, and curators.
Finally by 1989 his burgeoning reputation led him to the center of the contemporary art world; New York. His adopted city, his new country, where he was able to pursue spiritual and commercial success within his practice. It remains his home to this day. His first solo exhibition in America took place in 1991. Over the years, Yershov continued to experiment as time and experience dictated, fueled by a lack of fear for leaving the status quo behind and an insatiable need to progress his artistic voice. New approaches were pursued, old ones abandoned and in time Yershov came to a period of artistic assimilation; a visual language that provided equilibrium. His combination of a master's hand in classical technique, with the tools of modern photography and the fantasy realms of his mind caused a sensation for an American audience unused to such amalgamated sources and powerful works. Later, ornamentation resembling faberge eggs, sofas, tapestries and eroticism found there way into his encyclopedic vernacular. He developed an aesthetic vocabulary rich in texture and vibrant color; surrealistic animal forms, symbolizing humanity; from absurdist paintings of dogs in uniform to surrealist monkeys, stoically gazing out of the picture plane in evening dresses; hunting Aboriginals toiled at their work, while dapper cats looked out expectantly for service and adulation. All were situated within the opulent interiors of the wealthy, languishing on silken fabrics and satin throws; surrounded by expensive furniture and luxurious domestic comforts. Humor combined with elements of foreboding, even the macabre play a supporting role in these fantastical mirages. While the viewer may smile at the images through recognition of an animal's expression or from the playful whimsy of the painting, the smile is not without unease at the composition; we are not without a sense of the sinister beyond the immediacy of the laughing mystic in Yershov's new gilded age. These animals demand that the viewer be impressed by their peacock stance; they are of course metaphors for the cloying tastes of ourselves; for the expense in which we drape ourselves and for our willingness to promote a carefully manicured version that suits our internal mirror; that we might be seen to our greatest advantage. The irony of Yershov's message is that despite our fnery, our golden halls and our attempts to bolster our self-worth with the sumptuous trapping of materialism, we are all subject to the same insecurities, the same failures. We are all relatively similar. It is perhaps the great scope of this artist's life, having witnessed, poverty and marble corridors alike; the communist Soviet state and the capitalist glow of America; the great and the wealthy alongside the poor and the humble; the artist's hunger and the collector's zeal. Perhaps this expansive point of view has bequeathed to Yershov an ability to see beyond that which we present outwardly, to the sometimes painful truths underneath; the deceit we knowingly display, and the metaphysical questions with which we struggle as we seek to understand our identity and our value. Valery Yershov has observed lifetimes of humanity; he has lived many lives under social conditions and political ages that few can comprehend; the creative touch with which he connects to his audience is endowed with the empiricism of a shamanistic vision; he has watched nations fall and rise, peoples suffer and flourish;  the grand narrative of history unfold before him. In his search for meaning, this artist is uniquely placed to stand at the roiling core of humanity's storm and to conduct through composition and line, the revelations and vistas to be found there.
– Essay by Darren Jones –
PUBLISHED BY NADIA KOVARSKAYA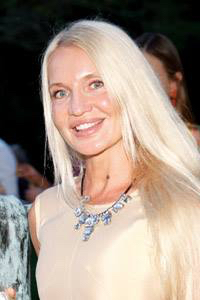 Society Events Calendar, Fine Arts: Opera,Theatre,Art Fairs. Dating Extraordinary Company
About Nadia Kovarskaya,
Nadia Kovarskaya
Is in Top 100 globally as authority/influencer in Performing Arts and philanthropy:
#NadiaKovarskaya #MeetMeAtTheOpera #ArtShow #ArtNewYork #MiamiArt ##NewYork
Time

2 (Thursday) 2:00 pm - 5 (Sunday) 5:00 pm
Location

Piers 92/94

711 12th Ave, New York, NY 10019