13sep6:00 pm9:00 pmART EVENTS New York Spetember 13 Daily NewsletterNew York City Galleries Museums Art and Performances
Event Details

ART EVENTS New York  Spetember 13 Daily Newsletter

Sponsored by Non-profit

www.kolodzeiart.org/  The Kolodzei Art Foundation (est. 1991) Contemporary art from Russia and former Soviet Union.

KOLODZEI ART FOUNDATION, Inc

Anderson Contemporary 180 Maiden Lane reception: Fall Review Xolo Cantillo, Jongwang Lee, Johnborn, Valerie Carmet, Caroline Eleanor Absher, Jacinda Bayne, Andrei Petrov, Josh Fayer, M. Henry Jones, Anthony Haden-Guest, Marc Friedlander,

Ian Sullivan, Gary Kaleda, Luciana Pampalone 6-7:30 rsvp@andersoncontemporary.com

Art Projects International 434 Greenwich St reception: Il Lee The 90s 6-8

R & Co. 64 White St reception: Forma: Brazil Furniture Designs Carlo Hauner and Martin Eisler; Renate Muller Fun and Fantasy; Rogan Gregory Known Unknown 6-8

Hunter College 205 Hudson Gallery 205 Hudson St reception: Stephen MuellerOrchidaceous 6-8

Peter Freeman 140 Grand St reception: Thomas Schutte New Work 6-8

AFA Gallery 54 Greene St reception: Breaking News King Saladeen and Mister E, curated by Peter Tuchman and Doug Smith 6-8 reservation rsvp@afanyc.com

Storefront for Art and Architecture 97 Kenmare St reception: Subculture: Microbial Metrics and the Multi-Species City Kevin Slavin, Elizabeth Hénaff, and The Living / David Benjamin with Evan Eisman Company members 6-7, public 7-9

Sous Les Etoiles 100 Crosby St reception: Ianfranco Chiavacci Works 1957-2005 4:30-7:30

Rapha Clubhouse 159 Prince St launch party: Richard Sachs Cyclocross Team 2018 Season, presented by Design within Reach and Herman Miller 7-9 reservation Rapha Clubhouse events

Ludlow Studios 40 Ludlow St Fiverr Presents panel: The Art of Doing – The Future of the Creative Industry Ian Kovalik, John Petty III, Stephanie Sciandra, Michael Tennant, Zachary Dionada  keynote by Oliver Ginsburg, moderated by Ann-Marie Alcantara, Tech Reporter at AdWeek 6-8:30 free rsvp Eventbrite

Castle Fitzjohns 98 Orchard St reception: Conrad Stojak Expired, NYC 7-10

Simone Subal 131 Bowery 2nd fl reception: Florian Meisenberg In Flames Leaving Las Vegas 6-8

Lomex 134 Bowery reception: Andrea Fourchy No Head 6-8

Arsenal Contemporary 214 Bowery recception: Juliana Cerqueira Leite Until Different 6-8

Westwood 262 Bowery reception: Will Insley Mythological Elsewhere: From ONECITY 1970s-90s 6-8?

1969 103 Allen St reception: Anthony Cudahy Night Paintings 6-8

Danziger 95 Rivington St reception: Christopher Anderson Approximate Joy 6:30-8

Bodega 167 Rivington St reception: Honey Mitchell Algus, Aria Dean, Jill Mulleady, Narcissister, Stewart Uoo 6-8

Step Sister 122 Norfolk St reception: Barb Smith  Gravity Forgiveness 6-8

Bureau 178 Norfolk St reception: Jonas Lipps Wiwi Food 6-8

Chapter 249 E Houston St reception: Sam Anderson A Flower Is A Love Something 6-8

Gallery at the Sheen Center 18 Bleecker St reception: Jenn Cacciola Barabbas's Garden The Art of Jenn Cacciola 6

Eva Presenhuber 39 Great Jones St reception: Steven Shearer The Late Follower 6-8

Sara Kay 4 E 2 reception: Landscape: Division and Development, Works on Paper from Dürer to Hockney 6-8

Bullet Space 292 E 3 reception: Shoot the Pump Kiki Smith, Jane Dickson, Martha Cooper, Lisa Kahane, Alexandra Rojas, Lee Quiñones, Andrew Castrucci, Paul Castrucci, Jamel Shabazz, Barry Hazard, Tessa Hughes-Freeland, Jenny Holzer, Walter Sipser, Bobby G., Jill Freedman, Derek Lerner, Tom Warren, Martin Wong, John Ahearn, Richard Hambleton, Dave Fasano, Lady Pink, Marc "Ali" Edmonds 6-9

Fortnight Institute 60 E 4 reception: Greg Burak Visitations 6-8

NYU Grey Art Gallery 100 Washington Square East gallery conversation on NeoRealismowith curator Enrica Viganò 6:30 free

Sylvia Wald & Po Kim 417 Lafayette St talk: gallery talk: Raphael Rubinstein on exhibition  A Time Before We Were Born: Visions of Arcadia in Contemporary Painting curated by Rubenstein 6:30 reservation http://info@waldandkimgallery.org/

Ilegal Mezcal 31 Perry St exhibition and party: Don Patron American Mandala 7-10 reservation required

Blank Space 30 Gansevoort St reception: Farsad Labbauf From My East To Your Westcurated by Nana Lee 5-8

Pratt Manhattan 144 w 14 reception: SCPS Gallery: Danil Gertman Like Nobody Watches6-8

Tibet House 22 W 15 reception: Jamyang Dorjee Chakrishar Mantra in Motion  curated by Zola Nyambuu 6-8

American Jewish Historical Society 15 W 16 talk: Anthony W. Robins Art Deco New York: The Architects Speak co-sponsored by the Art Deco Society of New York and the Center for Jewish History 7 $15

Artmatr 44 W 18 event: Raghava KK M.T.F. (Mysterium, Tremendum, et Fascinans) open house 2-5, artist talk 5-7

The Kitchen 512 W 19 reception: Chitra Ganesh Her garden, a mirror curated by Matthew Lyons 6-8

Timothy Taylor 515 W 19  reception: Philip Guston The Last Lithographs 6-8

David Zwirner 519 W 19 exhibition: Wolfgang Tillmans How likely is it that only I am right in this matter?

Washburn 177 10th Ave exhibition: Richard Stankiewicz Sculpture from the 1950s-1970s

Praxis International Art 501 W 20 reception: Darlene Charneco FutureNurture: weaves and touchmaps 6-8

American Medium 515 W 20 #3N reception: Touchstone Ivana Bašić, Caitlin Cherry, Zack Davis, Jo Nigoghossian, Andrew Ross, Vincent Tiley 6-8

Flowers 529 W 20 reception: Nicola Hicks 6-8

Kathryn Markel 529 W 20 reception: Stephanie London Just Beneath the Surface; Josette Urso Moon Palace 6-8

Tyler Rollins  529 W 20 reception: Manit Sriwanichpoom Shocking Pink Story 6-8

josée bienvenu 529 W 20 reception: Stefana McClure Whatever You Say Say Nothing 6-8

Ricco/Maresca 529 W 20 reception: Working Girls: An American Brothel, circa 1892 / The Secret Photographs of William Goldman 6-8

National Arts Club 15 Gramercy Park South Gregg Gallery reception: Zana Briski The Earth Is My Witness 6-8

SVA Flatiron Project Space 133/141 W 21 ground floor BFA Visual & Critical Studies and SVA Printmaking reception: Fifth Floor Rachel Burgess, Alejandro Chen Li, Alfonso De Anda, Chloe Giroux, Nashell Gonzalez, Melissa Guido, Genevieve Irwin, Boyoun Kim, Calla McInnes, Courtney Menard, Bayard Morse, David Sandlin, Sofia Sanfella, Bruce Waldman and Charles Yoder., curated by Shannon Broder 6-8

Tina Kim 520 W 21 reception: Park Chan-Kyong Citizen's Forest 6-8

Matthew Marks 522 W 22 reception: Anne Truitt Paintings 6-8

Matthew Marks 526 W 22 reception: Suellen Rocca Drawings 6-8

Sikkema, Jenkins & Co 530 W 22 reception: Luiz Zerbini

Carolina Nitsch Project Room 534 W 22 reception: Richard Dupont Hydromancy 6-8

Hauser & Wirth 548 W 22 exhibiiton: Mark Wallinger Study for Self Reflection;   Fausto Melotti The Deserted City

JoAnne Artman 511A W 22 reception: Ray Turner Half Naked: Featuring Ray Turner 6-8

Allan Stone Projects 535 W 22 exhibition: Grand Salon: The Visionary Eye of Allan StoneJames P. Aponovich, Robert Baribeau, David Beck, William Beckman, Barton Benes, Dennis Clive, Barry Cohen, Gordon Cook, Joseph Cornell, Rebecca Cuming, Willem de Kooning, Peter Dean, George Deem, Thomas Downing, Steven Durkee, Richard Estes, Victoria Fairbanks, Peter Gee, John Gibson, John Graham, Dorothy Grebenak, Derrick Guild, James Havard, Kazuko Inoue, Franz Kline, Bernard Langlais, Don Nice, Wayne Nowack, Guy Pène du Bois, Philadelphia Wire Man, Edith Schloss, Lorraine Shemesh, Roy Superior, Wayne Thiebaud, Domenick Turturro, John Vickery and James Wenkle

SVA Theatre 333 W 23 screening and talk: Laura Parnes Tour Without End; followed by conversation: Parnes with Amy Taubin and Johanna Fateman 6:30-9 rsvp Eventbrite

Margaret Thatcher Projects 539 W 23 reception: Object/Subject: Two Voices Kevin Finklea, Michelle Benoit 6-8

Lisson 504 W 24 reception: Carmen Herrera Estructuras 6-8

Susan Inglett 522 W 24 reception: Two Artists, Two Exhibitions Eric Fertman and Erika Rothenberg 6-8

Bryce Wolkowitz 505 W 24 reception: Cortis and Sonderegger Icons 6-8

Matthew Marks 523 W 24 reception: Paul Sietsema 6-8

Gagosian 555 W 24 recepion: Mary Weatherford I've Seen Gray Whales Go By 6-8

Senior & Shopmaker  210 11th Ave 8th Fl exhibition: Spheres of Influence: Al Held, Michael Craig-Martin, Judy Pfaff, And Stanley Whitney

Leon Tovar 152 W  25 exhibition: Agustín Fernández Hole in the Wall

Pace 510 W 25 reception: Lee Ufan 6-8

Pleiades 530 W 25 reception: We Exhibition Invitational Group – JCAT (Japanese Contemporary Artists Team) 5-8

532 Gallery Thomas Jaeckel 532 W 25 reception: Carlos Rodriguez CardenasGeographical Mind in the Architecture of Landscape 6:30-8:30

Nancy Margolis 523 W 25 reception: Drea Cofield Lotus Eaters 6-8

Doosan 533 W 25 reception: Yoo Hwan Bae: At the Old Ball Game 6-8

Henoch 555 W 25 reception: Chosen Objects Olga Antonova, Daniel E. Greene, Samuel Hung, Robert C. Jackson, Elizabeth McGhee, Janet Rickus, Steve Smulka, Eric Wert, and Will Wilson 6-8

Daniel Cooney 508-526 W 26 exhibition: Don Herron (1941-2012) Tub Shots 6

Field Projects 526 W 26 reception: show #53: Emilie Stark-Menneg Suspects 6-8

Galerie Lelong 528 W 26 reception: Petah Coyne Having Gone I Will Return 6-8

Mitchell-Innes & Nash 534 W 26 reception: Pope.L One thing after another (part two) 6-8

George Adams 531 W 26 exhibition: Luis Cruz Azaceta 1984-1989

Onishi 521 W 26 reception: Koshu Endo Faces of the Moon 6-8

Laurence Miller 521 W 26 exhibition: Ray Metzker Photo Synthesis; Yoko Ikeda & Toshio Shibata Treescapes

Davidson 521 W 26 reception: Calder/Rickey Alexander Calder, George Rickey 6-8

Robert Mann 525 W 26 reception: Richard Finkelstein New, Used, Rare, and Out of Print;Required Reading Diane Arbus, Louis Faurer, Lee Friedlander, Marcia Resnick and Weegee 6-8

Edward Thorp 531 W 26 exhibition: Off Road: Highlighting the Auto

Paul Kasmin 293 10th Ave reception: Lines Thicken: Stuart Davis in Black and White 6-8

Paul Kasmin 297 10th Ave reception: Lee Krasner Mural Studies 6-8

Burning in Water 507 W 27 reception: Jesse Krimes Strange Roots; Oliver Le JacksonUntitled Original 2.0 6-9

Ceres 547 W 27 reception: Sara Conklin unmapped territory; Regina Araujo CorritoreMigrants Roulette 6-8

Miyako Yoshinaga 547 W 27 reception: Yojiro Imasaka Trade Winds 6-8

Atlantic 547 W 27 reception: Sammy Chong [un]visibles 5:30-8

ZieherSmith at High Line Nine 507 W 27 entrance under the High Line on West 27th or West 28th St reception: Andy Cross Civil Eyes 6

David Nolan 527 W 29 reception: Ian Hamilton Finlay The garden became my study 6-8

ClampArt 247 W 29 reception: Joshua Lutz Mind the Gap 6-8

Heller 303 10th Ave reception:Stine Bidstrup Architectural Glass Fantasies: Utopia Materialized 6-8

New York Design Center 200 Lexington Ave trade show: What's New, What's Next noon-8

Gallery at 200 Lex Jeremiah Goodman Jeremiah, Inspired Interiors

Tucker Robbins talk: Conversations with Clodagh 6-9, Clodagh with Mark Ellwood 7:15design@tuckerrobbins.com

Consulate General of the Republic of Poland 233 Madison Ave reception: Zegota. The Council for Aid to Jews 6 preceded with a lecture by  Marcin Urynowicz from the Institute of National Remembrance 6-8 reservation required

Chashama 1155 Sixth Ave Lobby reception: A.S. Mastroianni polycosmos 6-8

Fountain House Gallery 702 Ninth Ave reception: Domicile curated by Audra Lambert 6-8

Carpenters Workshop 693 5th Ave exhibition: Charles Trevelyan Fuse

Chashama 485 Madison Ave reception: Carla Gimbatti Matrix 6-8

Ronin 425 Madison Ave 3rd Fl reception: Kuniyoshi's Biographies of the Loyal Retainers5:30-7:30

Tower 49 12 E 49 reception: Michele Oka Doner Strategic Misbehavior 6-8

Marlborough 40 W 57 reception: Juan Genovés  Recent Paintings 6-8

Edwynn Houk 745 5th Ave exhibition: Brassaï  Paris by Night: Vintage Prints from the Collection of Madame Brassaï

Van Doren Waxter 23 E 73 reception: Jeronimo Elespe 6-8

Skarstedt 20 E 79 exhibition: Lineage: de Kooning and His Influence Joe Bradley, George Condo, Brice Marden, Albert Oehlen, Sue Williams, and Christopher Wool

Susan Eley Fine Art 46 W 90 2nd Fl reception: Figuratively Speaking Carole Eisner, Ana Garcés Kiley, Emily LaCour, Jongwang Lee, Kathy Osborn, Betsy Podlach, Ruth Shively, Corran Shrimpton and Bradley Wood 6-8

Arts+Leisure 1571 Lexington Ave reception: Field Days Amie Cunat and Zach Seeger 7-10

Columbia University Heyman Center Second Floor Common Room 74 Morningside DrNew Books in the Society of Fellows: Celebrating Recent Work by Maggie Cao, Dalia Judovitz, and William Sharpe Maggie Cao The End of Landscape in Nineteenth-Century America; Dalia Judovitz Georges de La Tour and The Enigma of the Visible; William Sharpe Grasping Shadows: The Dark Side of Literature, Painting, Photography, and Film6:15

X Gallery 63 Malcolm X Blvd (118th St) reception: Oksana Prokopenko Lucid Dreaming5:30-9

Faction Art Projects 2602 Frederick Douglass Blvd reception: Visual Language Scott Albrecht, Ramsey Dau, D*Face, Shepard Fairey, Guerilla Girls, Jenny Holzer, Chad Kouri, Nathaniel Russell, Betty Tomkins, Wayne White 6-9:30

Casita Maria 928 Simpson St Bronx art exhibit, celebration and artist talk: Jorge Tellaeche Forgotten; Celebration of Nations 5-8

LIC Arts Open Gallery at The Factory 30-30 47th Ave Long Island City reception: Anne Vandycke I Dream in Blue and Green; Despina Konstantinides Falling Forward 5-8

Clearing 396 Johnson Ave Bushwick exhibition: Sebastian Black Self-Portrait as a Good Boy

First Light Set Shop 1040 Metropolitan Ave Bushwick Fillmore Projects presents auction:Cast: A Benefit For Immigrant New Yorkers Abdolreza Aminlari, Lex Braes, Colleen Cunningham, Christian Dautresme, Cara Enteles, Sarah Feehily, Elisa Flynn, Frank Fristaschi, Kim Gilmour, Julie Hair, Camille Hempel, Monty J, Esmee Johns, Randy Johnson, Danielle Kroll, Kerry Lacy, Matthew Lusk, Kyp Malone, John Ortiz, Enis Sefersah, Noriko Ogata Sefersah, Molly Schwartz, Janice Sloane, Brad Bisco Smith, Flavia Souza, Lisa Steiner, Ulrika Strömbäck, Shino Takeda, Albert Weaver, Erin Weckerle, Jeannie Weissglass, Molly White, and more 7-10

Klompching 89 Water St reception: Max De Esteban Binary Code 6-8

Brooklyn Bridge Park Dumbo exhibition opening: Photoville Over 85 Exhibitions & Installations, gates open at 4

FiveMyles 558 St Johns Place Crown Heights reception: Jamel Shabazz Standing On The Square 5-8
Sunday Takeout 29 Hanson Place exhibition: Beka Goedde I'm Aware of the Time

ART EVENTS New York  Spetember 13 Daily Newsletter

Sponsored by Non-profit

www.kolodzeiart.org/

The Kolodzei Art Foundation (est. 1991) Contemporary art from Russia and former Soviet Union.

The Kolodzei Art Foundation, Inc., founded in 1991,
is a US-based 501(c)(3) tax-exempt public foundation.
Contributions are tax deductible to the extent allowed by law.
The Kolodzei Art Foundation, Inc. promotes the contemporary art …

Selected Publications. Oleg Vassiliev: Memory Speaks …

Moscow Grafika: Artists' Prints 1961 – 2005. Selections from …

The Kolodzei Art Collection chronicles four decades of …

Kolodzei Art Foundation's Board of Directors. Samuel Harrell …

Oleg Vassiliev (Олег Васильев) Oleg Vassiliev was born in …

Tatiana and Natalia Kolodzei in front of
Shimon Okshteyn' work, 2007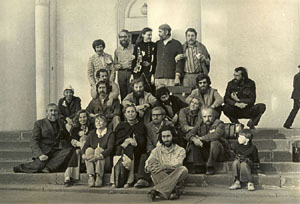 Exhibition at VDNKh, 1975
ART EVENTS New York  Spetember 13 Daily Newsletter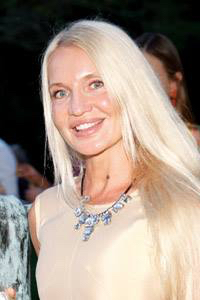 CONTACT US FOR ADVERTISING AND SPONSORSHIP:
email 
Nadia Kovarskaya
Founder
https://meetmeattheopera.com/
Meet Me At The Opera enhances your opera experience. A place feels better when your friends are there. Find a friend to go to the opera, for any reason.
About Nadia Kovarskaya,Founder
Nadia Kovarskaya
Is in Top 100 globally as authority/influencer in Performing Arts and philanthropy:
Time

(Thursday) 6:00 pm - 9:00 pm
Location

New York City Galleries

NEW YORK CITY