24sep(sep 24)11:00 am27(sep 27)7:00 pmAffordable Art Fair 2020 New York Fall 24 - 27  SeptemberMETROPOLITAN PAVILION, 125 WEST 18TH STREET, NEW YORK, NY 10011
Event Details
Affordable Art Fair 2020 New York Fall
24 – 27  September
METROPOLITAN PAVILION, 125 WEST 18TH STREET, NEW YORK, NY 10011
September 24 – 27
We will return to the Metropolitan Pavilion in September 2020 for our fabulous Fall edition, with an array of local, national and international exhibitors showcasing original work from hundreds of contemporary artists. Ranging between $100 to $10,000, our diverse and carefully curated selection will help you discover the artworks that make you Art Happy!
Painting by Valery Yershov "Composition with Bjork"
Affordable Art Fair NYC is a fun and creative day out with family and friends. Taking place twice a year in March and September, visitors will enjoy the friendly and relaxed atmosphere filled with performances, talks, hands-on-workshops, kids activities and personal shopping experiences. Filled with 1000s of hand-picked original paintings, stunning sculptures, editioned prints and more, there is something to suit every taste and budget.
Published by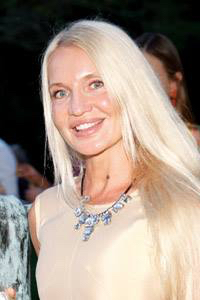 Nadia Kovarskaya,Founder www.MeetMeAtTheOpera.com
CONTACT US FOR ADVERTISING AND SPONSORSHIP:
phone: (646) 2488782-    
email   info@meetmeattheopera.com
Nadia Kovarskaya
Society Events & Life Style Society Club www.MeetMeAtTheOpera.com
Society Events Calendar, Fine Arts: Opera,Theatre,Art Fairs. Dating Extraordinary Company
‎Opera Houses · ‎Events · ‎Our Blog · ‎JOIN
About Nadia Kovarskaya:
Nadia Kovarskaya Is in Top 100 globally as authority/influencer in Performing Arts and philanthropy:
https://agilience.com/en/NadiaKovarskaya
Time

24 (Thursday) 11:00 am - 27 (Sunday) 7:00 pm