23aug6:00 pm7:00 pmART EVENTS NEW YORK CITY AUGUST 23 DAILY NEWSLETTERNYC Galleries and Museums
Event Details

ART EVENTS NEW YORK CITY AUGUST 23  DAILY NEWSLETTER IS

SPONSORED BY

 ELLEN BUROV, MD, PH D , FAAD

Award winning dermatologist, Best of NY, Clinical Assistant professor of Albert Einstein School of Medicine, providing cutting edge cosmetic services to men and women. For appointment please            call (212)734-0187  

Ashok Jain 58 Hester St reception: Donald Gerola Summer Sands 6-8

Con Artist 119 Ludlow St reception: Re-Animated: Cartoons in Art 7-11

signs and symbols 102 Forsyth St performance: Inner Course (Rya Kleinpeter and Tora López) Listening with the Third Ear 4-9

New Museum 235 Bowery Library Hours in the Resource Room with Kameelah Janan Rasheed;  in conjunction with the The Black School x Kameelah Janan Rasheed 7-8:30 Pay-What-You-Wish

The Hole 312 Bowery reception: Now & Then: Beautiful Losers, Alleged Gallery and the 90s Lower East Side Rita Ackermann, David Aron, Thomas Campbell, Susan Cianciolo, Cheryl Dunn, Shepard Fairey, Joey Garfield, Mark Gonzales, Johanna Jackson, Todd James, Chris Johanson, Margaret Kilgallen, Alex Knost, Harmony Korine, Ari Marcopolous, Geoff McFetridge, Barry McGee, Mike Mills, Steve Powers, Andre Razo, Aaron Rose, Tom Sachs, Ivory Serra, Ed Templeton, Deanna Templeton, Tobin Yelland, and more; presented by by RVCA 6-9 reservation requested

 Art Events New York City August 23 Daily Newsletter

Soho Photo 15 White St reception: New York City Street Photography Collective Annual Member Show Aaron Bunge, Cat Byrnes, Chris Voss, Eric Hsu, Frank Multari, Jon Walker, Jonathan Higbee, Jorge Garcia, Josh Ethan Johnson, Kaladah Halliday, Laura Fontaine, Mark Beckenbach, Mathias Wasik, Matt Anderson, Rex Gandhi, Salim Hasbini, Sean Colello, Sebastian Siadecki, Steven Davis, Victor Llorente, Youngjae Lim, Zachary Cabanas 6-9

Museum Ship Lilac Hudson River Park Pier 25 (West St at N. Moore St) party: Evening Red: summer sunset art party organized by MW Projects 7-9 free, cash bar, reservation requestedinfo@mwprojects.art

Birchbox SoHo 433 West Broadway fragrance launch: Celebrating Oscar de la Renta Bella Blanca 5-8 reservation requested

 Art Events New York City August 23 Daily Newsletter

Leslie-Lohman Museum of Gay and Lesbian Art 26 Wooster St Artist Walk-Throughs: Daybreak: New Affirmations in Queer Photography Elias Jesús Rischmawi, Andrew Jarman, Mikaela Lungulov-Klotz 6-8 free, reservation required Eventbrite

 Art Events New York City August 23 Daily Newsletter

Lumas 474 West Broadway Beach Party talk and reception: Tommy Clarke 7-9 tacos and adult beverages, free, reservation required newyork.soho@lumas.com or   212-219-9497 or Eventbrite

Art Events New York City August 23 Daily Newsletter


New School Aronson Galleries 66 Fifth Ave reception: NOW: The 2018 MFA Photography Thesis Exhibition Zeshan Ahmed, Sophie Sahara, Maryanne Braine, Siho Chang, Amanda Field, Shannon Finnell, Hannah Harley, María del Mar Hernández Gil de Lamadrid, Lindsay Hill, Huang Guaier + Wang Runzhong, Mónika Izing, Jenna Petrone, Isadora Frost, Ariana Sarwari, Rich Wade, and Eva Zar 6:30-8:30

Galerie Protégé 197 Ninth Ave reception: Ricardo Arango 6-8

Pleiades 530 W 25 reception: We Exhibition Invitational Group – JCAT (Japanese Contemporary Artists Team) 5-8

Art Events New York City August 23 Daily Newsletter

Viridian 548 W 28 reception: Vernita N'Cognita endless junkmail scroll 6-8

Carter Burden 548 W 28 reception: Painted Verse Steve Silver and Barbara Coleman; Emily Rich Continuation of Color and Abstraction; Azita Ghafouri 6-8

Gallery MC 549 W  52 reception: Hip-Hop Made in Macedonia book presentations; Macedonian artists' album covers; documentary film: 'The Puzzle' (dir. Aleksandar Kovilosk) 6-8; live performance by Klan Istok 7

lululemon 597 5th Ave design party: lululemon 20th Birthday Celebration 7-11 free, reservation Eventbrite

Kosciuszko Foundation 15 E  65 reception: Two Times Emotion: An Exhibition of Sculpture and Painting Lubomir Tomaszewski and Janusz Skowron; music performance by Paweł Ignatowicz Duo 7-10 free, registration required, donation suggested

Kate Oh 50 E 72 #3A reception: Erin Hinz, Marlon Forrester, curated by Pema Rinzin 4-8 rsvp

info@kateohgallery.com

Caribbean Cultural Center African Diaspora Institute 120 E 125 Artists Talk 2: Resistance, Roots, & Truth: An ICA Group Exhibit Nadia Williams, Vanessa Lopez, and Haydil Henriquez, moderated by co-curator Yelaine Rodriguez 6-8 free

Art Events New York City August 23 Daily Newsletter

MoMA PS1 22-25 Jackson Av Long Island City party: Night at the Museum: Hide & Seek Closing Party 8-midnight $15

Jamaica Arts Center Miller Gallery 161-04 Jamaica Ave Jamaica reception: Moods and Expressions – A Caribbean Sensation Jean Dominique Volcy, Nigel Pierre, Patricia Brintle, Lennox Warner, Ava Tomlinson, Stanwyck Cromwell, David Wilson, and Carlton D. Murrell 7-9

Art Events New York City August 23 Daily Newsletter

A/D/O 29 Norman Ave Greenpoint multi-media performance: 4th Wall : An Immersive Performance Experiment created by Lori Ann Ferreri + Loni Landon + Ricardo Romaneiro 10:30pm-1am $30 tickets Eventbrite

Pioneer Works 159 Pioneer St Red Hook party: Community Happy Hour: Honey's 6:30-8:30 cash bar and food for sale

Art Events New York City August 23 Daily Newsletter

Residency Unlimited 360 Court St unit #4 Carroll Gardens talk: Karian Amaya with Monica Espinel 6:30

NU Hotel 85 Smith St Brooklyn Heights reception: Kathleen Newton Subway Series; Jon Bunge Out on a Limb, Sculptures, presented with Welancora Gallery 6-8:30 free, reservation Eventbrite

Old Stone House 336 3rd St Gowanus reception: For Which it Stands Simone Bailey, Christina Barrera, Andrew Demirjian, Stephan Jahanshahi, Vandana Jain, Katarina Jerinic, Jeff Kasper & Christopher Spinozzi, Josh MacPhee & Jesse Purcell, Sal Muñoz, Iviva Olenick, Manju Shandler, Athena Soules, curated by Katherine Gressel 7-9

Art Events New York City August 23 Daily Newsletter


Freshkills Park Studio + Gallery 2240 Richmond Ave Staten Island Curator's Talk: Bill Jenkins on his exhibition Image/Conduit 3

Cross Contemporary Hawthorn 34 Elwyn Lane Woodstock reception: Gregory Amenoff, Ford Crull, Stuart Farmery, Kenichi Hiratsuka, William Norton, David Provan and Millicent Young, curated by Jen Dragon 5-8

Southampton Arts Center 25 Jobs Lane Southampton New York Academy of Art talk: On Benig a Painter's Muse Brooke Shileds and Eric Fischl, moderated by David Kratz 7 $15

Southampton History Museum 17 Meeting House Lane Southampton lecture: Anne Frances Moore Chase and the Shinnecock School on William Merritt Chae 4-6 $10

Art Events New York City August 23 Daily Newsletter

ART EVENTS NEW YORK CITY AUGUST 23 DAILY  NEWSLETTER IS

SPONSORED BY

ELLEN BUROV, MD, PH D , FAAD – Award winning dermatologist, Best of NY, Clinical Assistant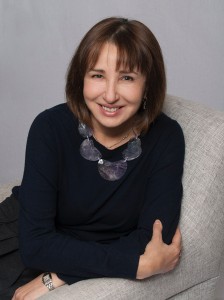 professor of Albert Einstein School of Medicine, providing cutting edge cosmetic services to men and women.
For appointment please call  (212)734-0187
CONTACT US FOR ADVERTISING AND SPONSORSHIP:
phone: (646) 2488782-    email info@MeetMeAtTheOpera.com
https://meetmeattheopera.com/
Meet Me At The Opera enhances your opera experience. A place feels better when your friends are there. Find a friend to go to the opera, for any reason.
Time

(Thursday) 6:00 pm - 7:00 pm
Location

New York City Galleries

NEW YORK CITY